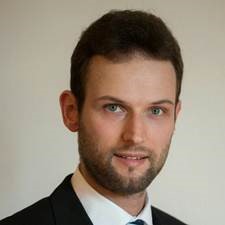 Blum Manuel, Dr. med.
Leiter Akademische Nachwuchsförderung
Telefon

Telefon2

E-Mail

Büro

302
Short bio & CV
Manuel Blum, MD, MSc, is a general internal medicine physician and clinical researcher. He has joined the Institute of Primary Health Care (BIHAM) in January 2020 as head of research career development. He is supervising the promotion and support of young talents in research. Dr Blum's research interests are broadly set in the area of chronic disease prevention with emphasis on cardiovascular prevention, as well as implementation science and methodologic advances in clinical research. Dr Blum trained as an internist physician in Interlaken and the Inselspital in Bern, and has served as chief resident at the Department of General Internal Medicine at the Inselspital since 2015. He was awarded a Masters in Epidemiology and Clinical Research at Stanford University (California, USA) in 2019.
Research interests
Cardiovascular prevention
Chronic disorders, in particular lipid disorders and hypertension
Thyroid dysfunction
Individual participant data meta-analysis
Cost-effectiveness and implementation studies
Publications
ongoing projects