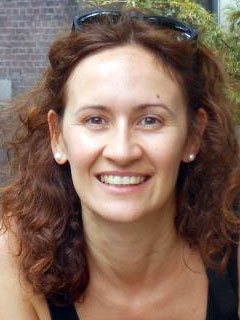 Del Giovane Cinzia, Dr. phil.
Leiterin Statistik & Methodologie
Telefon

Telefon2

E-Mail

Büro

302

Postadresse

Mittelstrasse 43, 3012 Bern
Short bio & CV
Dr. Cinzia Del Giovane, PhD in Statistics Methodology for Scientific Research, is a senior statistician and Head of Statistics and Methodology at the Institute of Primary Health Care (BIHAM) of the University of Bern (www.biham.unibe.ch/). She has expertise in the entire process of developing systematic reviews, performing meta-analyses and, in particular, network meta-analyses. She has worked several years at the Department of Diagnostic, Clinical and Public Health Medicine of the University of Modena (www.unimore.it/ateneo/DSP.html) and as statistical advisor within the Italian Cochrane Centre (http://www.cochrane.it). Dr. Del Giovane applies a wide range of statistical methods to analyze medical data in several clinical fields. Among her publications are articles, notably systematic reviews with meta-analysis and network meta-analysis, in high-impact medical and statistical journals.
Research interests
Biostatistics
Systematic review and meta-analysis
Network meta-analysis
Individual participant data meta-analysis
Chronic diseases
Primary care research
ongoing projects