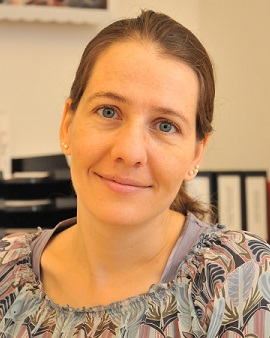 Meyer-Massetti Carla, Dr. phil. II, PhD, MSc, Hospital Pharmacist FPH
Leitende Dozentin Pharmazie
Telefon

E-Mail

Büro

388

Postadresse

Mittelstrasse 43, 3012 Bern
Short bio & CV
Dr. Carla Meyer-Massetti, is a hospital pharmacist and clinical researcher. She studied Pharmacy in Basel and obtained her specialization in hospital pharmacy (FPH) in 2006.
In 2011, she completed a joint PhD thesis in medication safety at the University of California San Francisco, Department of Clinical Pharmacy (Prof. B. Joseph Guglielmo) and the University of Basel, Department of Clinical Pharmacy & Epidemiology (Prof. Dr. Christoph Meier). In 2010, she joined the Swiss Patient Safety Foundation as a medication safety specialist. From 2012 until 2016, she worked as a medication safety pharmacist at the Cantonal Hospital of Lucerne.
Between 2016 and 2020, she has completed her postdoctoral studies focusing on medication safety at the interface of care to home care organizations. At the same time, she was a project manager and clinical risk manager at the Center for Quality Management and Patient Safety at University Hospital of Zürich.
She supervises various Master theses in the Division of Clinical Pharmacy & Epidemiology, University of Basel, and teaches medication safety-related topics in various settings.
To keep informed about medication safety developments, she is an active member of the Swiss Society of Public Health Administration and Hospital Pharmacists (GSASA) and of the European Society for Clinical Pharmacy (ESCP).
Carla Meyer joined the BIHAM as senior lecturer in 2020. She is still working as a clinical pharmacist and medication safety specialist in home care and hospice care.
Research interests
Medication safety
Medication safety in home care
Transition of care
Interprofessional collaboration
Medication literacy
Polypharmacy and deprescribing in the elderly
Publications
ongoing projects